Judy Collins Old News Archive
Return to Judy Collins main page
---
This is an archive of announcements that have been on the main page but have been removed.
---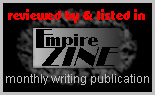 See the story and interview in EmpireZine about Judy
---

The long-awaited Judy Collins FM Odyssey radio show was transmitted via the public radio satellite service on Thursday 10/15 and will probably be re-transmitted in November.
This is a two-hour show of Judy and her music--see below.
Please, Please, Please ask your local public radio station to broadcast this.
If you hear of any stations broadcasting it, please email the producers at:
If your public radio station doesn't know about it, please have them ask for information at the above address.
FOR IMMEDIATE RELEASE
MAY 1ST 1998
FM ODYSSEY PRESENTS
"JUDY COLLINS - FOREVER IN A DAY"
PLEASE CONTACT YOUR PUBLIC STATION TO REQUEST THIS SHOW.
It will be available after October 15, 1998.
Merritt Island, FL - 1480east radio, the creators of Florida's Another Unconventional Sunday Morning (AUSM) and nationally acclaimed FM Odyssey ("A Tribute To Laura Nyro" and "Home For Thanksgiving"), have conceived yet another exceptional radio event. A magical special tracing the 37 year career of legendary performer/songwriter Judy Collins will be broadcast nationally in an exclusive interview entitled "Judy Collins - Forever In A Day".
Judy flew into Florida in April and spent three hours behind the piano with AUSM/FM Odyssey host and Executive Producer, Fred Migliore at LNG recording Studios in Merritt Island.
"So many people are familar with Judy's work and not the human being behind the music" , Migliore said. "Our primary focus was to combine Judy's enchanting personality along with her inspirational music in an intimate setting...so intimate that you can almost imagine her sitting across from you in your own living room while she shares special moments in her life.
Complete with in studio performances, wonderful stories and music from her catolog, this special is a timeless inspiration that captures all of Judy Collins.
Judy Collins "Forever In A Day", will be available via the Public Radio Satellite at no charge to interconnected and community public radio stations across America.
Interested Underwriters for this very special presentation are encouraged to call FM Odyssey at 800-341-1480 or email us at FMOdyssey@aol.com or AUSM@juno.com. After the praise recieved from the 60 plus radio stations that aired FM Odyssey's first two specials in 1997, we encourage all new interested radio stations to contact us too".
---
BOTH SIDES NOW will be released shortly on QVC. Look at Judy's web page for details on how to order. Here is the track list:
Classic Folk
============
The Times They Are A Changin'
Barbara Allen
Both Sides Now
Black Is The Color of My True Love's Hair
Plaisir D'Amour
Morning Has Broken
Cat's In The Cradle
Leavin' On A Jet Plane/Take Me Home Country Roads
Loch Lomond
Let It Be
Blowin' In The Wind
Amazing Grace
Classic Broadway
================
Don't Cry For Me Argentina
How Are Things in Glocca Morra?
My Heart Stood Still
I've Grown Accustomed To His Face
Embraceable You
Bewitched
Till There Was You
Younger Than Springtime
I Can't Get Started
They Say It's Wonderful
My Funny Valentine
Send In The Clowns
---
Look for one more album by Judy this year.
In a widely-circulated article, Readers Digest records is talking about the definitive Judy Collins boxed set--for release this year. I was very impressed with the Book of the Month Club LP boxed set that was done many years ago. It was very nicely arranged and presented--let's hope Readers Digest does as well or even better!
---
News as of 10/28/97 -- They're Here!!! Two New Releases:
News as of 10/10/97 -- The Judy Collins Mailing List has been set up. Click here to join.
News as of 9/25--Information about HCA015, "Railroad Bill" by The Homesteaders updated; Acknowledgements update.The setlist and comments about the September 20th concert in Cerritos, CA, have been posted here. (Wonderful, of course!)
News as of 7/30--the Elektra remasters of Judith and Colors of the Day have been seen in record stores around Harvard Square, at least. They have not yet shown up in CD Now and CD Universe's listings.
Added on 7/30 the Songs of the Civil War CD which has a unique recording of Judy singing "The Battle Hymn of the Republic."
Most of this site has been updated between July 23rd and July 30th, 1997. Take a look around!
---
Return to Judy Collins main page
How to contact Judy and Wildflower Records
©1997 Richard L. Hess All Rights Reserved